This week, Apple's product announcement has been the talk of the geek community worldwide. Ladies and gentlemen, after years of rumors and speculation, let's hear it for the mixed-reality headset, Vision Pro. However, it's fair to say this marvel of engineering failed to gain investor's tender sentiment. One might think – "then what is there to discuss?". Don't rush to a conclusion. In fact, Apple's Vision Pro VR headset announcement did a lot for shares of Unity. Nice piece of news – isn't it?
Speaking of news, experienced traders follow the economic calendar to keep track of major economic affairs.
During Apple's presentation, something strange, many would say uncanny, happened. While the company's spokesperson was enthusiastically describing the impressive features of the headset, Apple's stock took a downward turn. That drop was within the usual fluctuations of a trading day, but the reason behind it likely had a lot to do with investors processing the Vision Pro's $3,499 price point. Unity stock, on the other hand, surged immediately after Apple revealed that it is using Unity's software tools to bring 3D apps and games to the device.
U shares went up 27% to $38.79 per share, which stands as the company's largest jump in recent times.
Unity's long-term investors have experienced a tumultuous journey. After their initial public offering (IPO), their shares reached a peak above $172, aided by the surge in tech stocks during the pandemic. However, since then, Unity's stock price has seen a significant decline.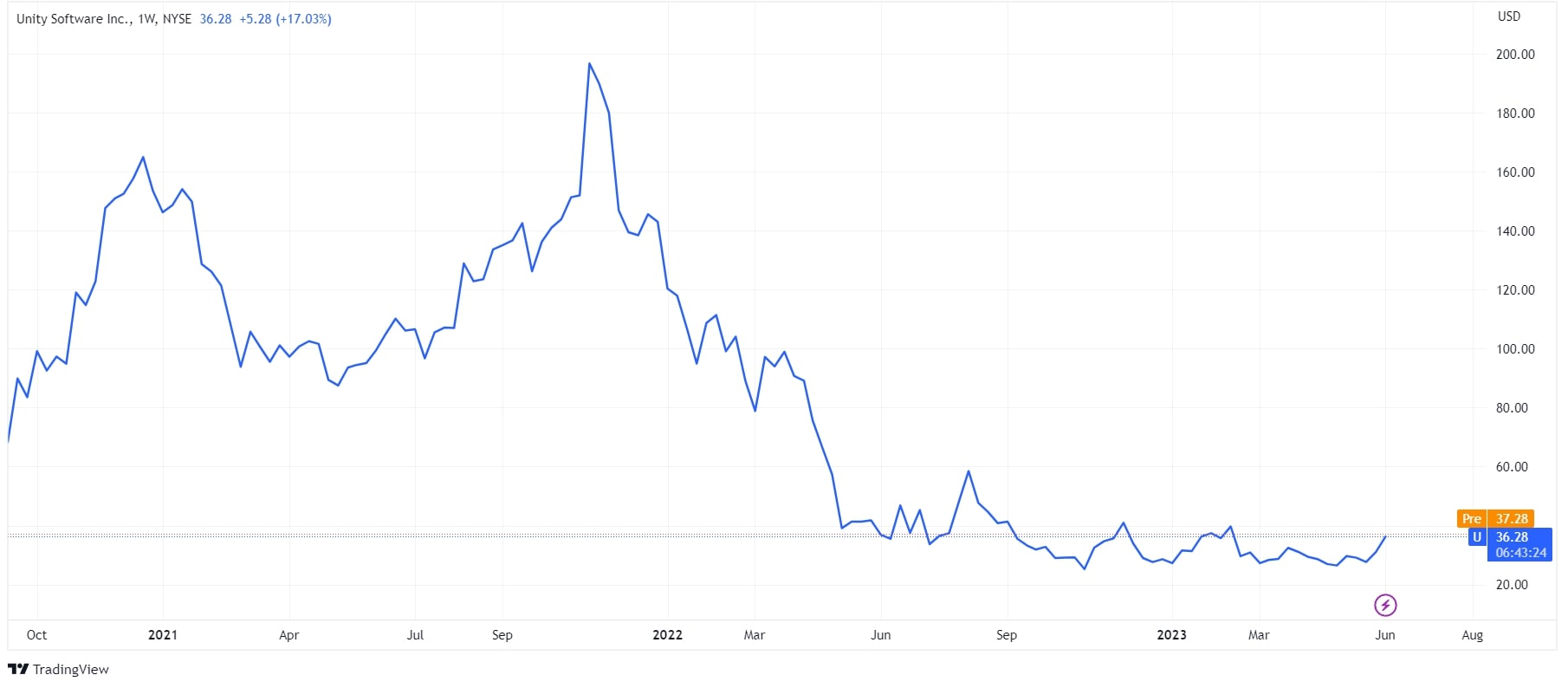 The question of whether Unity's shares will maintain an upward trend is a tricky one. A 12-month price forecast for Unity Software Inc indicates a median target of $40.00, suggesting an 11.62% increase from the current price of $35.84.
Keep in mind our advice. Any trading decision requires careful preparation and individual analysis. This is rule #1 which every investor should stick to.